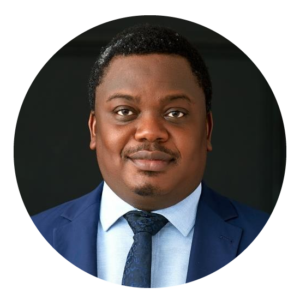 Adebola Sobowale, ABR – Lead Partner

+234 1 888 0181 ext 9001


adebola@ smblawpractice.com
'Debola is a founder and Lead Partner of SMB. He provides strategic direction for the Firm, and leads the Firm's Litigation, Debt Recovery & Insolvency, and Commercial Law Practice with extensive experience in complex legal issues and transactions relating to corporate/commercial, insolvency, real estate, maritime, labour, matrimonial causes, trusts and estates, intellectual property etc.
'Debola was formerly a Partner and Head of the Debt Recovery and Insolvency Group at a leading law firm in Nigeria. He has brought his experience to bear in the firm's comprehensive insolvency, and intellectual property practice and has been involved in major litigation and international arbitration proceedings. Debola is also an excellent negotiator and has negotiated a wide range of intricate local and international transactions across various sectors. He has advised banks, government corporations and departments as well as private organizations and individuals on a wide range of legal issues.
'Debola was recently involved in successfully representing a major telecommunications conglomerate in respect of Certificate of Capital importation and repatriation of Forex in relation to the Central Bank of Nigeria. He was also very instrumental in successfully defending the Asset Management Corporation of Nigeria (AMCON) in an adverse claim in which the debtors sought N 300 Billion damages. He also represented a top tier Nigerian bank in the enforcement of a Deed of All Assets Debenture executed as security for credit facilities granted to its customer, and obtained orders of possession and management of the assets of the company, in recovery of $20,000,000 and N 250, 000,000 debts. 'Debola is a Member of the Nigerian Bar Association – Section on Business Law, a Member of the Business Recovery and Insolvency Practitioners Association of Nigeria (BRIPAN), and a Member of Insolvency International (INSOL).