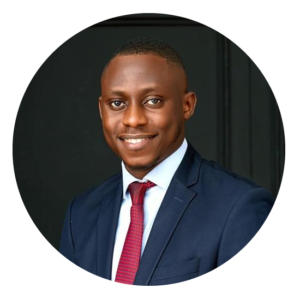 Ridwan Adetolani Bello, LL.M; MCIArb – Partner

+234 1 888 0181 ext 9003


tola@ smblawpractice.com
A founding partner, 'Tola heads our Arbitration and ADR Practice. He specializes in Commercial Arbitration and has been involved in cases relating to disputes stemming from several domestic and cross-border transactions. In addition to his core focus of Commercial Arbitration, Tola heads the firm's Media, Entertainment & Emerging Markets practice. 'Tola has advised on several transactions pertaining to oil and gas, real estate and property, telecommunications, intellectual property, finance and banking, contracts.
Before the establishment of SMB, Tola spent time practicing first at one of Nigeria's top-tier commercial law firms and then at an Arbitration law firm in Paris, France, where he worked on and gained invaluable experience in both transactional and dispute resolution, having been engaged in several ground-breaking matters of significant importance and difficulty.
'Tola was involved in representing one of Nigeria's largest Oil and Gas company as counsel in an institutional arbitration against a major trader in petroleum products. 'Tola has acted as Arbitral secretary in a London Maritime Arbitration between an international company operating in vessel and oil storage facility leasing and an international petroleum exploration company in Nigeria. 'Tola has also been appointed as an Arbitrator in a Nigeria Chartered of Institute Arbitrators (NICArb) arbitration. 'Tola also currently serves as Legal Adviser to one of Nigeria's top entertainment and brand company and has advised on several commercial transactions. He was successfully involved in advising a transportation and haulage company through a series of investment rounds with its investors. 'Tola is currently representing an Internet Service Provider (ISP) on the sale of its business to one of Nigeria's leading IT companies.
'Tola is Co-Chair at the Young Arbitrators Network of the Lagos Court of Arbitration, a Member of the Lagos Court of Arbitration, a Member of the Chartered Institute of Arbitrators, UK (CIArb) and Nigerian Institute of Chartered Arbitrators (NICArb).