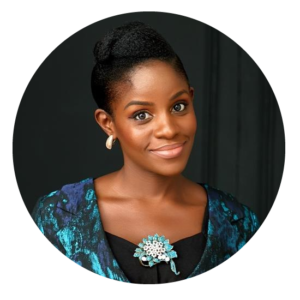 Ifeatu Medidem, LLB; ACTI, ABR –  Managing Partner

+234 1 888 0181 ext 9002


ifeatu@ smblawpractice.com
Ifeatu is a founder and Managing Partner of SMB. She manages the Firm's practice to ensure efficient execution of the Firm's goals. She also heads the Firm's Tax Practice, and the Legal Advisory, Company Secretarial & Regulatory Compliance Practice.
Prior to teaming up with her partners to found SMB, Ifeatu was the Practice Manager/Head, Taxation Group at a top-tier law firm in Nigeria.
Ifeatu has advised a wide range of Clientele on a considerable number of high value transactions. She renders legal advisories on legal issues relating to corporate/commercial, insolvency, real property and manages the company secretarial and regulatory compliance requirements of several companies.
Ifeatu was involved in representing a major oil and gas company when the Federal Inland Revenue Service (FIRS), appointed the Client's bankers, as collecting agents to collect alleged outstanding tax liability from the Client's accounts with the Banks, and restrict the Client's access to its bank accounts, without an order of Court. She was also involved in successfully enforcing a million-dollar dispute over a bank guarantee in favour of one of the world's largest telecommunications manufacturing companies. She was also involved in an action to challenge the Securities Exchange Commission (SEC)'s directive to the Nigerian Stock Exchange, to place a technical suspension on trading in the shares of a quoted oil and gas company, on the floor of the stock exchange
Ifeatu is a thorough professional; passionate about achieving Client's goals and objectives efficiently. Ifeatu is a Member of the Chartered Institute of Taxation of Nigeria (CITN), a member of the Nigerian Bar Association – Section on Business Law, a Member of the Business Recovery and Insolvency Practitioners Association of Nigeria (BRIPAN), a Member of Insolvency International (INSOL). Ifeatu also serves as a non-executive director of a marine and energy company.